Overseas Shipping is Available !
Dear Overseas Customers,
Welcome to our Online Shop '' Shiki Oriori '' !
Our store name ''Shiki Oriori'' means enjoy each season. Because Japan has four distinct and beautiful four seasons, and at each time, a culture of enjoying life such as what to eat and what to wear has been nurtured. Therefore, variousingredientsand food cultures and also tableware, living utensils that accompany them have been made. Our shop sells wonderful products made by Japanese ceramic artists and small kilns. We would like to deliver our high quality and unique Japanese hand-crafted potteries and porcelain to you from Japan.


Delivery to you Directly
Please contact us by E-mail ( info@shikioriori-store.com )., If you would like to order an Overseas Shipping.  Delivery fee will be calculated according to the weight and country / region. We will send it by EMS  (Express Mail Service) or Courier.It is not available specify the date and time for overseas delivery. The free shipping service shipped within Japan is not applicable. Paypal and Credit card are acceptable.
Use Forwarding /Shipping Company, Anyone forward to your Country

If you want to save the cost, you would consider to use forwarding services. 
like tenso.com as follows: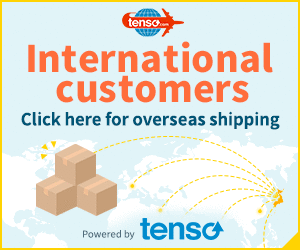 ※ Forwarding company is different company. So, you need to check any fees and conditions with them directly. All conditions should be follows forwarding/Shipping company.

Please select " Use Forwarding Company to Overseas " when you choose ''Shipping '' and fill in address in Japan where shipping company gives you in the checkout page. We will try packwith extra cushioning material so that it can withstand impact more than usual practice. Delivery fees: JPY1,300
Please kindly understand that we will not take any responsible once deliver to your shipping/ forwarding company or someone in Japan would forward to your place incase any damage and lost etc.




If you have any inquiries., please do not hesitate contact us!
We look forward to hearing from you.
Regards.,
Mona from owner of '' Shiki Oriori ''